I'm Ana Flávia Backes Bugmann, a Brazilian UX/UI Designer at Gofore based in Munich-Germany. I'm inspired by cultural differences, fascinated by new technologies, and motivated by complex challenges. I'm convinced that good design can provide products and services of great benefit and value – by using approved methods, new technologies, new ways of thinking combined with a deep understanding of the needs of the users. If a solution is not easy and intuitive it is not the right one yet.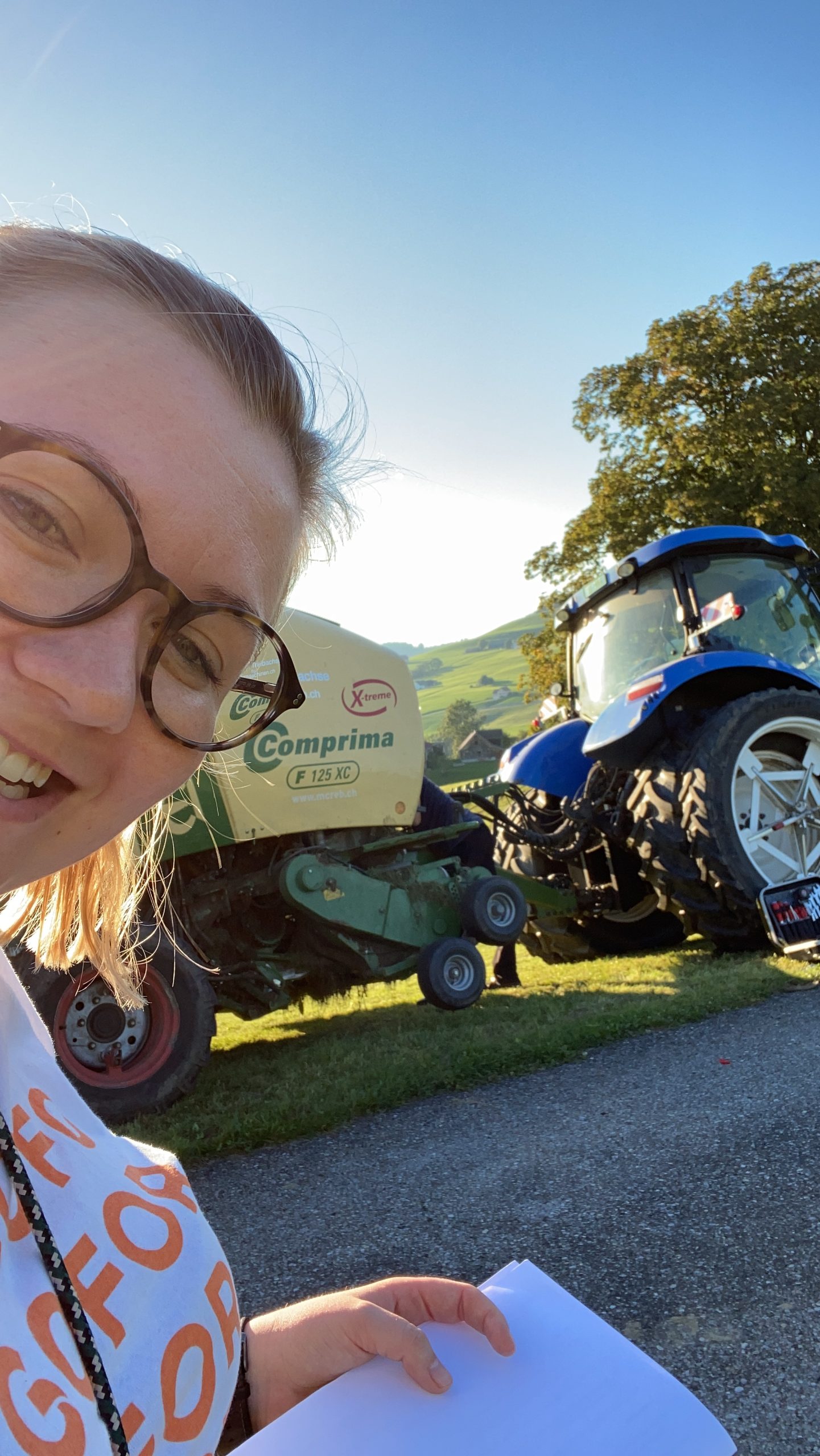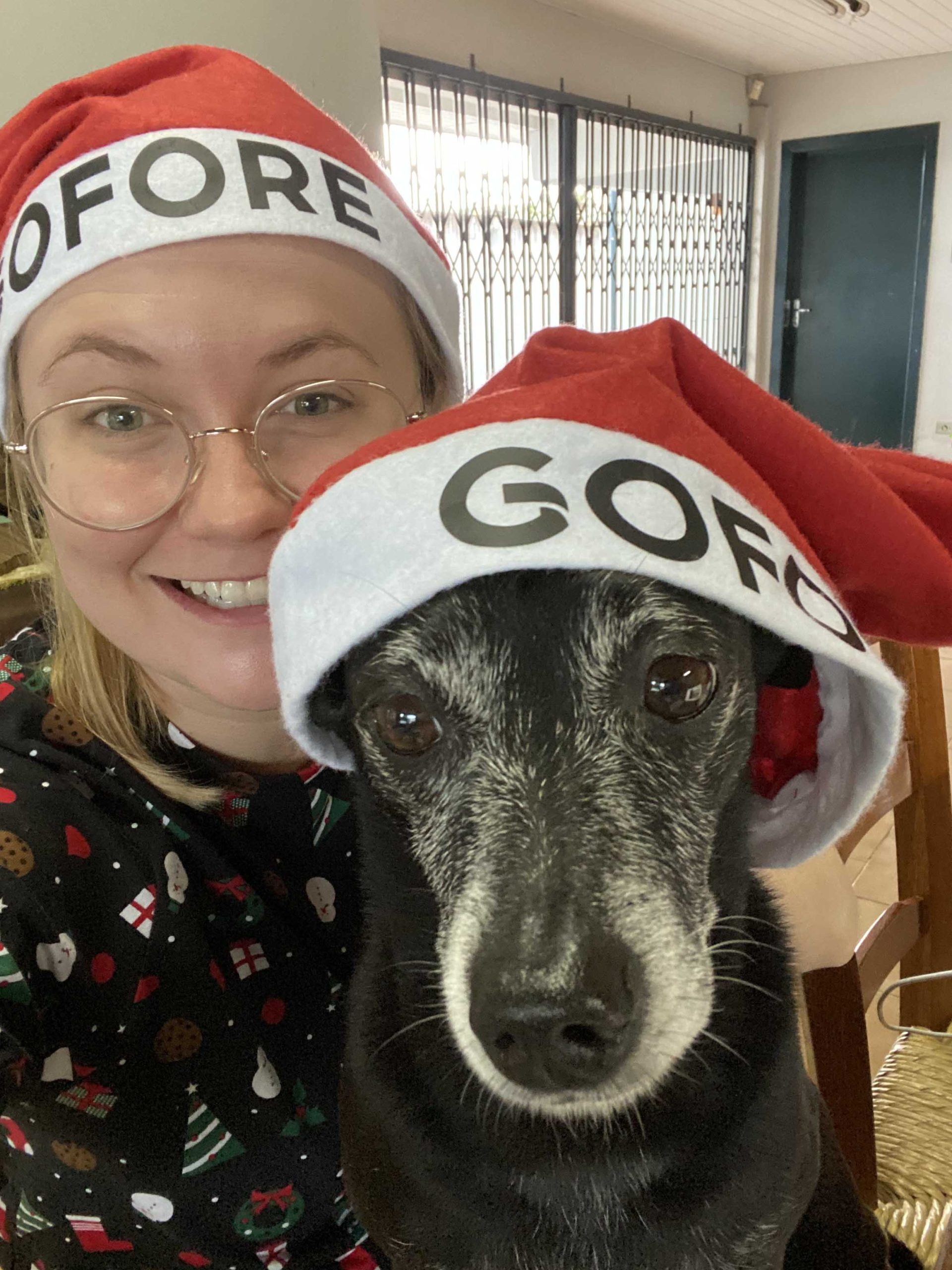 Tell us about your career and study background?
My design path started in Brazil 10 years ago when I started to study Industrial Design at Universidade do Vale do Itajaí, near my home town Brusque. At that time I focused on developing products (hardware) and
had never heard about interface design. During this phase, I worked as a volunteer at the design agency from my University to learn more about the tools and also participate in projects that had a social impact on our local community. Besides that, I used to run my own small t-shirt company, where I created all illustrations and sell to the whole of Brazil on my online shop.
In 2014 I got the chance to participate in an exchange program in Germany to learn the language and also join a university for a year. In my second semester at the university, I did an internship at a company
here in Munich in the area of user interface design. This was my first contact with this area and I fall in love at the first second. During the internship, I decided to continue my studies here in Germany and pursue
my bachelor's degree at Munich University of Applied Science.
In 2016 I started then college and worked parallel as "Werkstudentin" by the company I was interning. This period was quite stressful, because I was full-time studying and part-time working, to be able to pay my bills
and live here. Was a great experience and during this time I was able to focus my studies on the area of user research & user experience, and also apply it as a designer at the same time at my job. I worked in the area of handhelds and complex measurement systems, like spectrum analyzers and oscilloscopes.
In my last year at college, I worked together with Munich's fire department for my bachelor thesis. I redesigned and restructured with their help the communication system used to process rescue calls for all medical and fire emergencies. I was able to go to different dispatcher centrals in Germany and know-how this saving life system works. This was the greatest experience ever.
Last year I joined Gofore Germany here in Munich and I am since then working together with the team on different projects in the agriculture area and also actively working in our internal development as a Culture Coach for our Munich office.
What makes Gofore a great company for you?
My goal as a designer was to work for a company that takes care of its employees and also cares about the future. It was also important for me to work on projects with complex themes and not focused on only the "wow-beautiful" effect, but also focused on usability and resolving problems. This is exactly what I found at Gofore.
Also, Gofore gives me enough space to develop my designer and interpersonal skills. I am directly involved in our internal growth and I'm able to be part of the decision-making process. Because of the low hierarchy and flat structure, I can take different roles and shape my career in the way that I believe is the right path for me.
What are the things you most likely tell your close circle about Gofore?
For sure how good I feel in my team and how good we get along. And also about the challenges of building a team and how important it is for me to be part of it.
What's the best Gofore memory?
I'm quite new at Gofore and I had already great moments here. But my first field trip for our user research was a memorable moment. I was at the German's alps inside a trucker driving along with a farmer while he was working. This was interesting. I got the real idea of how they work and how hard can it be to work in the mountains. It gave me a better understanding of the work we were doing and also gave me a nice story to tell my friends.
What is your favorite internal Slack channel at Gofore?
#hundkarusellen so I can have a good start on my day and of course the #memes for my laugh quote.
What are the technologies and tools you mostly work with?
At the moment I am using a lot of Adobe XD for designing and prototyping. For the final designs, we need to use Adobe Photoshop and Illustrator. For my work at the website, I use WordPress and a lot of planning at Microsoft Planner. Workshops and co-creation sessions, I use Miro.
How does your typical day look like? What excites you most in your daily work?
There are days full of meetings and days where I can focus on my work and projects. There is no big routine on my days and this is what I like actually. I have always different topics and challenges at my table.
What would you like to do in the future at Gofore?
I am already actively shaping my future and career at Gofore participating in trainings to develop my skills and consequently taking more responsibility. I hope to be become an expert in my area of work and be a
great consultant for our clients. This way I can help to create a better future.
What kind of digital world do you want to build with others?
Great usability and accessibility are themes that I constantly talk about. This is what drives me as a designer. Every project that I participate in, and I can bring a positive impact to people's life is a win for me. I also think that we can recycle so much of already invented digital products and not necessarily always create something out of scratch. Stop creating "digital trash" and rethinking the way we consume these products also – not only in our physical environment.
It's often said that digitalisation has changed every part of human life – how we live, how we work and how we interact with the world around us. But when you think about it, digitalisation alone can't change anything. Without people, it's all just hardware and code. That is why we want you to get to know our people, Goforeans. Read Our Gofore stories! ?

Are you interested in job opportunities at Gofore, read more about us, and check out the open positions gofore.com/liity-joukkoon/