With the merger of Gofore and Leadin at the end of May, we received a lot of new opportunities and challenges and also new muscle to carry out challenging tasks of digital transformation of organizations in Finland and Europe. The recent history of Gofore has been very successful, mostly due to our work within the Finnish public sector. The language used within Gofore has traditionally been Finnish, and knowledge of the Finnish language has always been a requirement for employees also.
Many things have changed with the merger. Leadin brings in a lot of new diversity, industrially based customers and most interestingly of all, international operations with international clients. As a result of this, the company language is now moving more towards English. Gofore now has operations in the UK, Germany and three locations in Finland.
I have enjoyed my over 10-year journey with Gofore helping mainly Finnish customers with their digital transformation. However, this was a perfect time for me to change the scope a bit. In the beginning of June, I joined our team of experts that works for the most important industrial customer, the German originated Voith.
Industrie 4.0
Industrie 4.0 is a German-government-sponsored vision for advanced manufacturing and refers to what is considered to be the fourth industrial revolution, following water and steam power, mass production and automation through IT and robotics.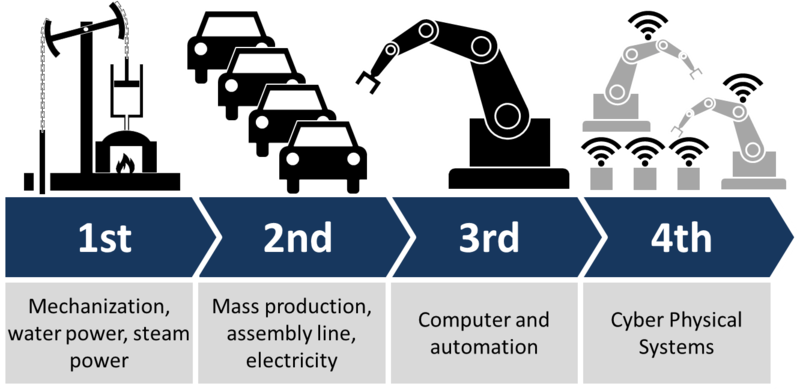 Revolution is a fundamental change of old structures and methods that takes place in a relatively short time. As with a revolution in general, industrial revolution means that some of the old successes will die and new ones will rise. Even a giant can fall if they are not keeping up with the current fast occurring changes.
Voith
Voith, which was founded around the time the first industrial revolution took place, has successfully applied changes from the industrial revolutions ever since. The global industry leader, with 150 years of history, operates, for example, in the fields of hydropower generation, paper technology and power transmission and is one of the largest family-owned companies in Europe with around 19,000 employees and sales of €4.3 billion.
I have no doubt Voith will benefit hugely from, and be at the forefront of this fourth industrial revolution. The effort invested in the development of projects such as the industrial internet as well as other completely new business models, is remarkable and it is imperative this development continues, especially when such fundamental changes are happening not only rapidly but also on such a regular basis. Simply put, Voith has unbeatable expertise within the industrial areas that they operate in and have a clear vision for the steps required to remain on the top during the fourth industrial revolution. We at Gofore are delighted to be helping Voith achieve another success story in their long history.
When I had the opportunity to join the team, it became quite clear to me that in order to be able to help the customer the best possible way, it would be very beneficial to be near them. It was also something I was more than happy to do. Without too much planning, in the beginning of July, I packed my family together with necessary things into our car and started driving towards the Voith headquarters located in Southern Germany.
Sommerski
My family had the opportunity to spend the summer in the lovely Swabian town of Heidenheim, which is where the Voith headquarters is located. Despite the town being in the beautiful countryside of Baden-Württemberg, the atmosphere and work environment in Voith Digital Solutions, where I spent my working days, is very international, with many people with a multitude of different nationalities working together to achieve a common goal, with English being used as a common working language. Sometimes the working days were long, but I still had plenty of free time to enjoy the Southern Germany and the neighbouring surroundings.
As a nature and mountain lover, I really enjoyed the hiking and mountain biking in the woods and on the hills in the region. We also went on a few weekend trips to some of the medieval towns, bigger cities and amusement parks like Legoland. Maybe the most memorable moments we had, were on a weekend trip to Austria, where we experienced skiing in the heat of July and hiking in breath-taking scenery.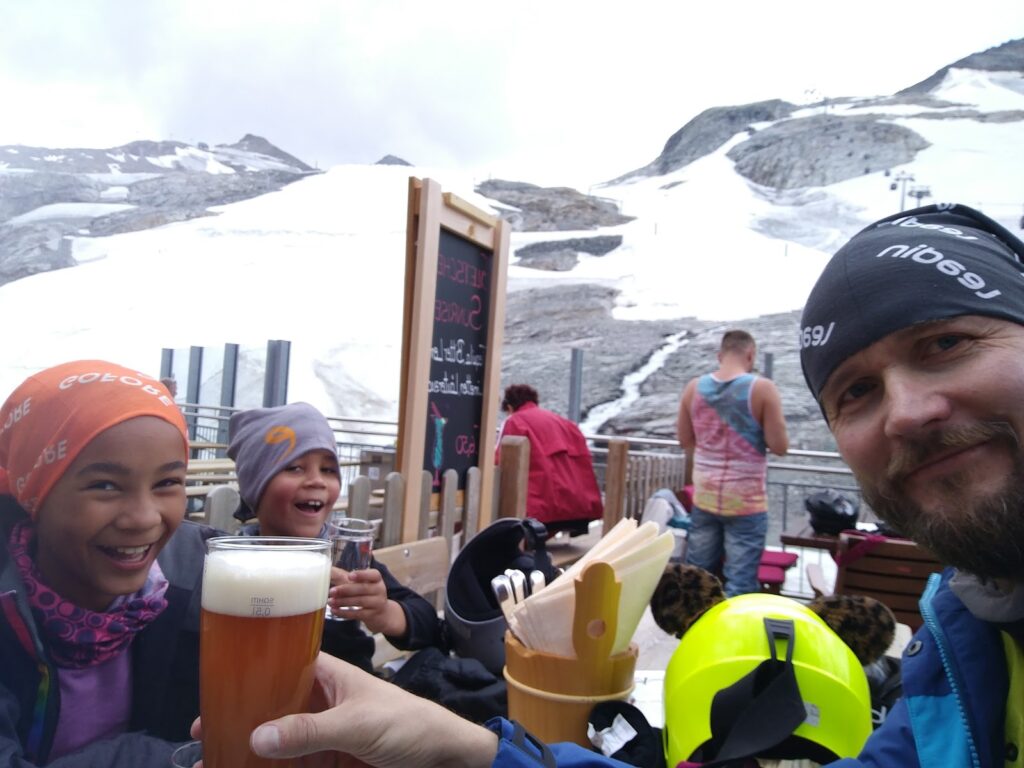 While in Germany, it would be rude not to mention the fantastic beer that is available and the environment in which to enjoy it. The nice varieties of wheat beer called Weizenbier or Hefeweizen (wheat beer) or Weißbier (white beer), were most enjoyable and available everywhere in the region.
Alas, our time in Germany was interrupted by the children's need to return to school, and with that time approaching we had to head back to Finland. Fortunately for me, I still continue working with the wonderful people involved in the programme. I appreciate the expertise of people of Voith as well as the new colleagues I have met during the past few months. And even while writing this, I am preparing for the next trip back to Heidenheim, the flight being early tomorrow morning. This time I am not able to take my family with me and the stay will be shorter, but nevertheless, I am very much looking forward to it. I will have some free time next weekend and I am going to spend it in Munich and enjoy the beginning of Oktoberfest.