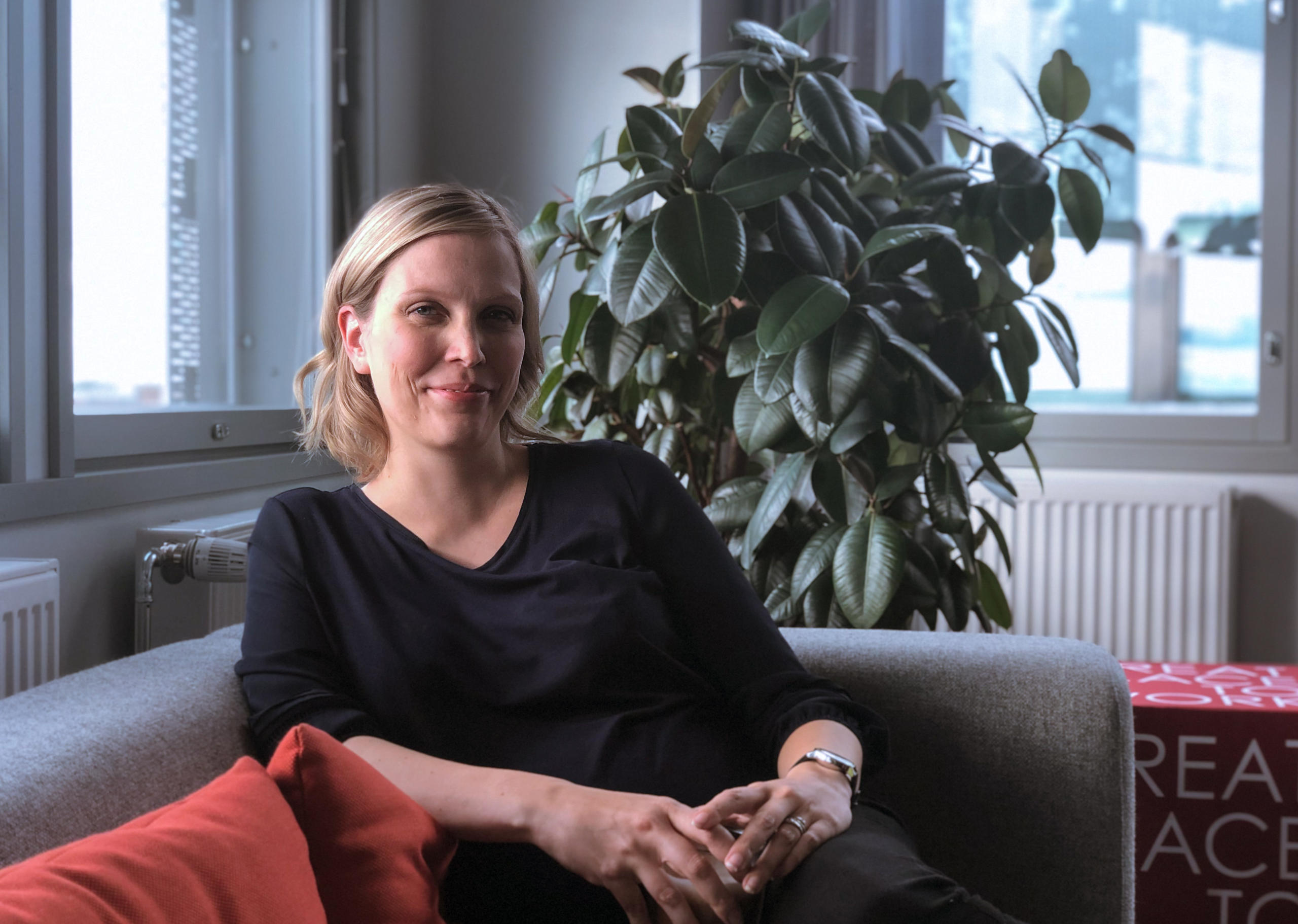 A career in technology was never a clear choice for me, I would say that I rather ended up here by accident. My passion has always been to positively impact the lives of people. I admire health care professionals, social workers, educators, etc. Still, I didn't consider those as an occupation for myself, because I didn't see them as a good fit for me. I wanted to do something that helps these fields of work, but from a wider perspective. I ended up working in information management in the public sector. Various IT projects on society's different functions gave me an insight into how the public sector works and how technology should support the best services for citizens. Technology alone has no value, it's all about people.

After working in the public sector for nine years, I desired a big change. At the same time, I was finalizing my PhD in Business information management – something I started six years earlier in addition to my work as an information architect. I definitely wasn't ready to abandon the public sector, though. So, I started to think about how to combine these and ended up at Gofore almost four years ago. 

The change didn't stop there either. I worked as a consultant for a year and started to shift towards sales and customer excellence. None of these moves were really a part of my bigger plan, because I never really had a plan. My aim has always been to jump at opportunities that come to my path and work hard to thrive. Often the most intriguing things happen when you leave your comfort zone. Now, I have such an exceptional bunch of experts around me to learn from and collaborate with. There are definitely more technically oriented gurus than me, but I like to think I bring my own strengths to the crew. Technology is such a wide field and needs a versatile 'know-how'. We don't seek to build software or chatbots for their own sake, we build them to have a positive impact.

I'm participating in the Women in Tech event in October while on maternity leave for my second child. For me it's obvious to maintain and grow my networks and expand my expertise during this time. The change in technology is fast paced and I definitely want to keep up. WIT is an excellent example of doing this. I see maternity leave as a chance to look at my career from another perspective and gain a more insightful view on the impact I want to foster through my work. At this point, my passion for making a difference in society is stronger than ever and I feel I have begun to understand the effect we can have with the help of technology and digitalization.

The number of women working in the field of technology should increase. Simply because the number of women is still quite low. In addition to balancing the gender gap, I feel women have a lot to give. Women can offer a different view on things, e.g., moms are an excellent source of understanding on how to develop early childhood education services, how to balance work with family life and how to attract more women to technology. In my opinion, women often bring empathy and a human-centric point of view to the table.

Technology is such a big part of children's lives today that questions such as "was there electricity in your youth mom?" have been asked by my child to the point where I've told him that I didn't switch the lights off with my phone when I was a child. For my son, it makes no difference that I'm a woman working in IT, for him, I'm a professional working in IT. They will be on a whole new level by the time they grow up. Meanwhile, it's nice that women in technology shape the field together.
 
My top career tip: Don't overthink your career, jump at opportunities and go full speed ahead.
Psst, we are attending the Women in Tech Forum, so if you have any questions or just wanna have a chat, meet us there. More information: https://womenintech.fi/week-forum-2019/ 
Read the previous parts of this blog series here:
Finding my own material to design
Working as a woman in tech