What is a Smart City? How it is different in planning or for the people that live there? What "smartly built" or "smartly behaving" cities offer to sustainably? Is "smart" equal to eco-friendly or is sustainability more important than the absolute "smartness" of the city?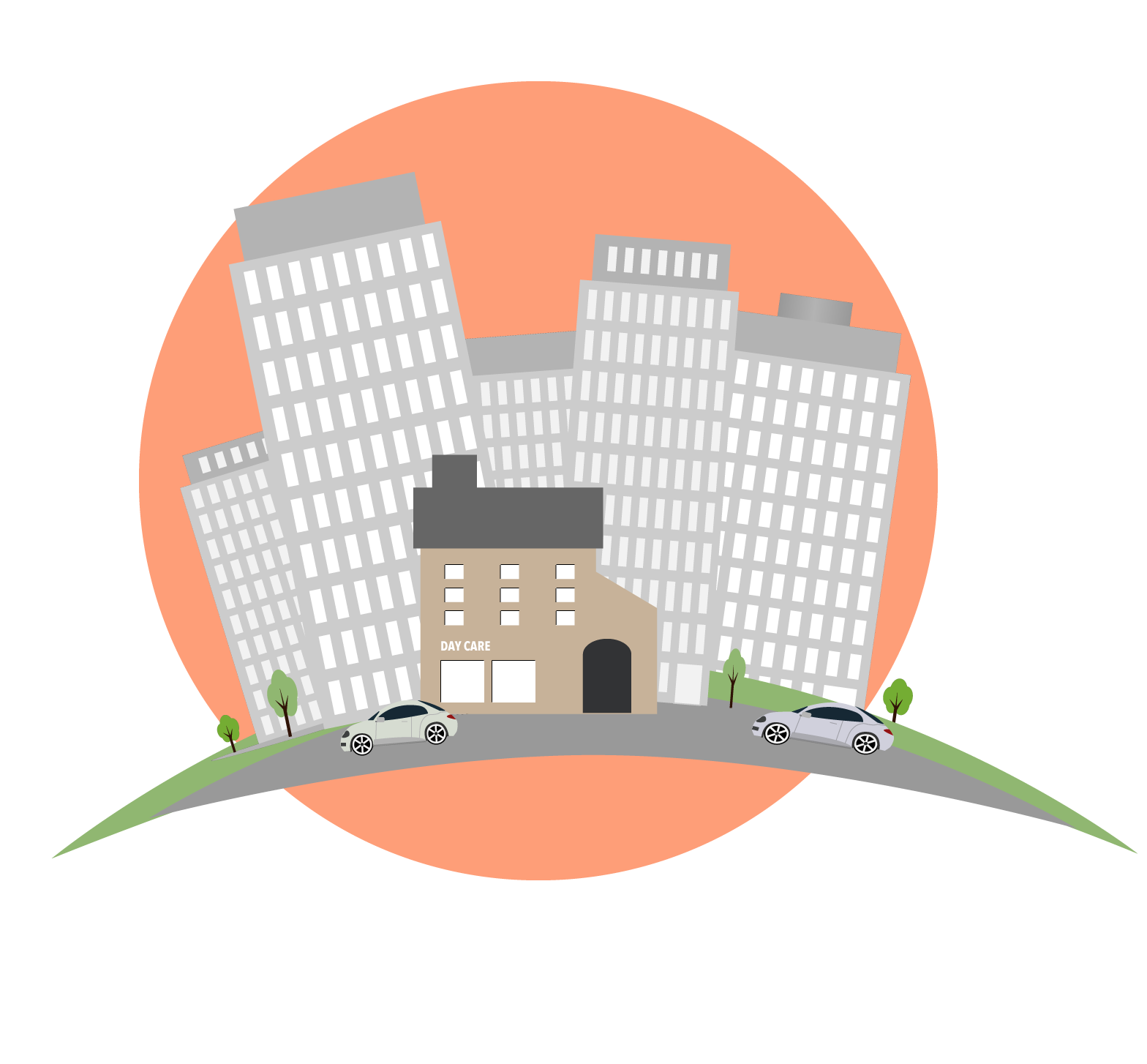 Smart cities differ from "normal" cities in their ability to predict – and maybe to be a proactive platform for services. They offer quality-of-life and happiness for their residents. When inhabitants find a problem (for example with day-care, schools, roads, safety etc.), the city is expected to react and fix it. And with lots of requirements, the cities need to prioritise their efforts and preferably find out the problems already before they are pointed out by the people.
 "Scenario: Our preferred day-care close to our home is fully booked. The city offers an alternative day-care near my workplace. They provide detailed information on how I can take my children there – using a bus and a monthly ticket is the cheapest option. Another affordable and eco-friendly alternative is a bicycle with a child carrier. All the information above I received through my CityApp. We did not even have to apply for day-care, we only gave access to the city to our MyData and received these personalised services."
In that scenario, two things need to be solved:
1)    Data collection and utilisation
The city is required to gather, use and offer data as a service for various apps and solutions. Before that, it is required to understand what data is needed, what data exists what needs to be generated – and how those data can be utilised to serve the citizens.
2)    User consent
To be able to receive personalised service, the user must share some of their personal data. Through MyData, personal information can be shared in a controlled manner. Combining personal data with anonymised wider data sets is an efficient way to provide well-targeted services for individuals. The handlers of the data, i.e. the cities must be conscious of data security and prevent the misuse.
Cities will face remarkable challenges in the near future with continuous growth in population and people density combined with carbon-neutral sustainability requirements. To tackle such challenges, cities must be smart in their data and knowledge-based city planning and providing sustainable services proactively to the citizens. Gofore is working on such solutions with various cities, as well as governmental organisations.

Gofore Case: City of Helsinki education division communication system
The city of Helsinki has started a project to develop communications between the authorities and families having children in day-care or at school – and to develop city services, using data and AI. Within the project, the services are developed proactively, and related data is applied widely. The development is open-sourced to guarantee easier response for future requirements. The overreaching objective is to serve the families with same data and applications from day-care requirements throughout the high schools.
In this project, Gofore is responsible for user experience design and software development of the communication system between the families and authorities.
See also another reference of City of Helsinki
City of Espoo reference
City of Vantaa reference
Gofore Case: X-road
X-Road is an open-source data exchange mechanism that enables reliable and secure data exchange between different information systems over the Internet. As a highly interoperable and centrally managed distributed data exchange layer, it provides a standardised and structured way to integrate different types of information systems and to produce and consume services. It is an easy, cost-effective, reliable, secure, well-supported and tested solution for enabling Smart City solutions. X-Road technology is used nationwide in the Estonian public administration and in the Finnish Suomi.fi Data Exchange Layer service.
Gofore has delivered Finnish X-Road implementation and various services into Suomi.fi portal. The development continues. Additionally, Gofore is a publicly procured X-Road core developer for Nordic Institute for Interoperability Solutions (NIIS) and currently the only Gold level X-Road Technology Partner.
"Scenario: City planner uses Chatbots for planning a new neighbourhood in the city. AI behind the Chatbot gathers and analyses invaluable data for the planning from the discussions with the citizens. When the planning proceeds, the Chatbot notifies people that have shown interest or are living in the areas affected by the planning. City planners have this efficient, all-knowing colleague supporting them at their work. They predict planner needs and help to formulise and iterate for detailed enough information through citizen engagement."
Cities are service organisations for their inhabitants and visitors – as well as a productive and lucrative working environment for civil servants. Digital technology is an enabler, with services and solutions required to be very human-centric. A smart city does not mean that people would not have to do anything, but in order to be smart, the city is expected to ease our life by providing easy choices and proactive, well-targeted proposals.
In Finland, there is an ongoing project, called "AuroraAI" that aims to implement an AI boosted operational model that is based on peoples' and companies' needs to utilise various services in a timely and ethically sustainable manner. Combination of services from various sources support peoples' life-events and companies' business-related events, facilitating seamless, effective and smoothly functioning service paths throughout the process. This provides people with a new way of taking care of their needs and overall well-being. Simultaneously, the system will promote service providers' to form dynamic, customer-oriented service chains in collaboration with other operators and to manage their activities based on up-to-date information. Gofore is working within the programme to create such multi-disciplined for the inhabitants in Finnish cities.
Gofore case: Chatbots
Artificial intelligence makes Netflix recommend programmes for us and Facebook automatically tags recognised friends in photos. A robot car could not drive without machine learning. But can artificial intelligence also help ordinary office workers? Yes, it can. We have developed three intelligent chatbots that help people perform many essential everyday tasks effortlessly.


Seppo, Granny and Gene are text-based conversational chatbots that operate in the Slack instant message environment frequently used by Gofore employees. Seppo is the veteran of the bunch being originally developed in 2016. Seppo was born out of a real need: Seppo fulfils, or actively prompts Gofore employees to realise administrative tasks that nobody is keen to do but which are very important for keeping the self-guided organisation going. For example, Seppo prompts for unreported working hours, or advises an employee to take a break if they work too much. Based on the good experiences with Seppo, we have developed additional chatbots to help with everyday routine tasks. Gene, for example, makes a complicated flow of booking train tickets and reporting travel expenses in a simple conversational manner. Granny, for her part, is a laid-back office advisor, who can be consulted on general matters regarding the company.
Read more about the bots
What can be done to grow the intelligence of the cities? Meet us in Smart City Expo 2019 and let's figure it out. Event details can be found here.