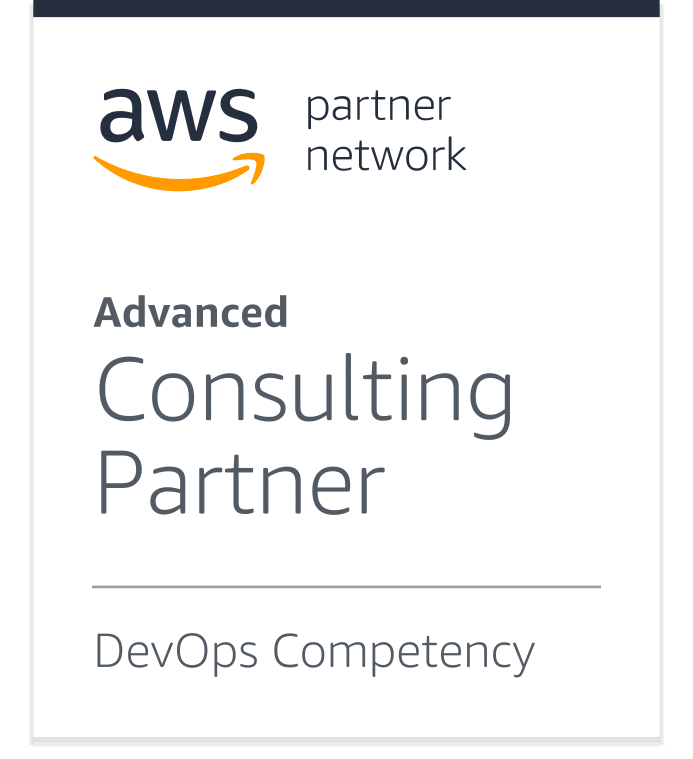 Gofore's high level of cloud expertise was officially recognised when Gofore was awarded the AWS DevOps Competency by one of the world's best-known cloud players, Amazon Web Services (AWS). Gofore is the fourth Finnish company to be awarded a certificate.
AWS DevOps competency means that Gofore provides its customers proven technical expertise in AWS technology as well as measurable customer value by leveraging DevOps best practices. DevOps is a continuous development operating model in which agile system development meets customer-friendly operating methods, enabling, for example, a tight software release cycle and the development of services with the least possible downtime. DevOps is characterized by the utilization of automation technologies and the continuous improvement of processes. The DevOps culture is built on strong trust and open dialogue.
Especially customers who are transitioning to a DevOps culture or are already using DevOps methods will benefit from Gofore's AWS DevOps expertise. It enables customers to focus effectively on their core business by using reliable and modern tools, tracking and logging solutions to gather feedback, continuously learn, and improve operations.
"Our goal is to be one of the best-known partners in the Nordic countries and Europe for customers who need support for their cloud journey. This recognition is a logical step in this direction. Our proven expertise in creating innovative digital services with DevOps thinking is renewing its business, "says Jussi Puustinen, Director of Cloud Services at Gofore.
AWS DevOps competency was awarded to Gofore based on a third-party audit and extensive evaluation of DevOps policies.
Gofore offers expertise in all the technologies of market leaders providing cloud services. Gofore's staff currently holds over a 100 cloud certificates.
Read more about Gofore's AWS DevOps expertise.
Contact us:
Jussi Puustinen, Head of Cloud
jussi.puustinen@gofore.com
+358 40 6744 748