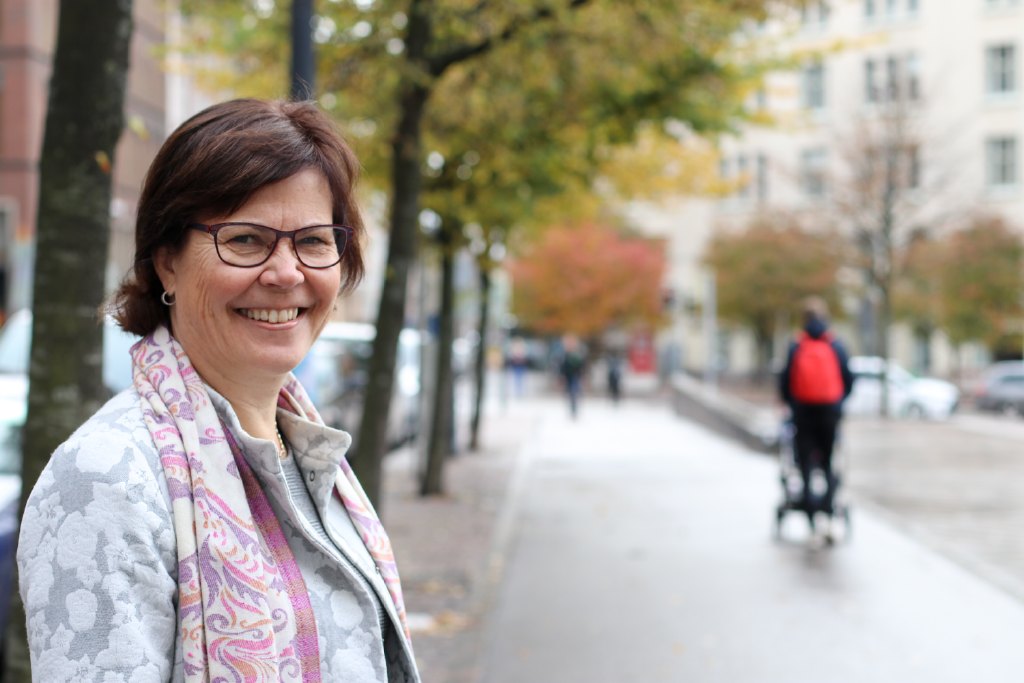 It was already clear for me in high school, that I want to become an engineer. This was partly because I was not very keen on reading thick books for admission tests and partly because mathematics was easy for me and I believed, that technical education would provide many different career opportunities. However, I had no idea what those opportunities could be. Thus, I applied to the electrical engineering department at the University of Technology and was accepted.
The first course was about programming basics and I was immediately thrilled. I had never touched a computer before that.  It was amazing for me, that with the combination of my brain and the keypad I could accomplish all kinds of cool things on the computer screen. There were many boys hanging around in the computer class and offering their help, but I systematically rejected their offers and wanted to solve the programming exercises myself. This really paid off, because learning happens primarily by trial and error.
After graduation I wanted to move towards product development, because I felt, that it would give me the opportunity to do something unique that has not been done before. This was probably the most important decision during my entire career, although I did not realize it at the time. As a result of this choice, I have been involved in the development of forefront technologies and innovations throughout four decades:
80's: Embedded SW development for research vessel Geldysh and diving bell Mir, which were part of the Titanic movie, searching for the lost necklace
90's: Web services for the consumers, digital television and mobile games
00's: Smart phones
10's: Digitalization and Internet of Things
It is easy to understand, that this has required continuous learning and renewal to keep up with developments – not only technologies, but also business. Several paradigm shifts have taken place during this time.
Personally, I do not think that it has been very different being woman in tech compared to being a man. I have been very fortunate to have had managers and colleagues that have supported and trusted me. Understandably, there have been sometimes situations of gender related prejudice, but those have been due to stereotypical assumptions, which have been corrected quickly.  I have never felt ignored or diminished because of my gender.
Having said that, I do feel, that there is quite high pressure from the "environment" to squeeze us women into a certain kind of mold. For example, many people tend to think, that women are more suitable for non-technical or supporting roles than men even if they work in the IT industry. As a woman, you must be very determined to keep your targets and priorities clear to fight back against these kinds of forces.
I had both my children (boy and girl) at a fairly young age and combining work and family has always been part of my life. It has not always been easy, but for me, these two roles have strongly supported each other: an interesting job with all the challenges has been a necessary counter force to raising children and taking care of their well-being. Spending free time with family has given me a huge amount of energy and helped me to recover from the work. Children have taught me many useful skills, that can be applied also to work life.
Luckily, they are already teaching programming in elementary school now, so maybe I will have a chance to help my granddaughter with her programming exercises as I did with my daughter during her studies.
According to a colleague, my hidden superpower is an outstanding resistance to pressure. This skill is the result of 35 years of practice in priorization, determination and focus on the essential.
Read the previous parts of this Women in tech blog series here:
A love for mathematics led the way
Subconscious career design
Value your skills – they are needed in tech
My career in tech – a continuous learning curve
Finding my own material to design
Working as a woman in tech